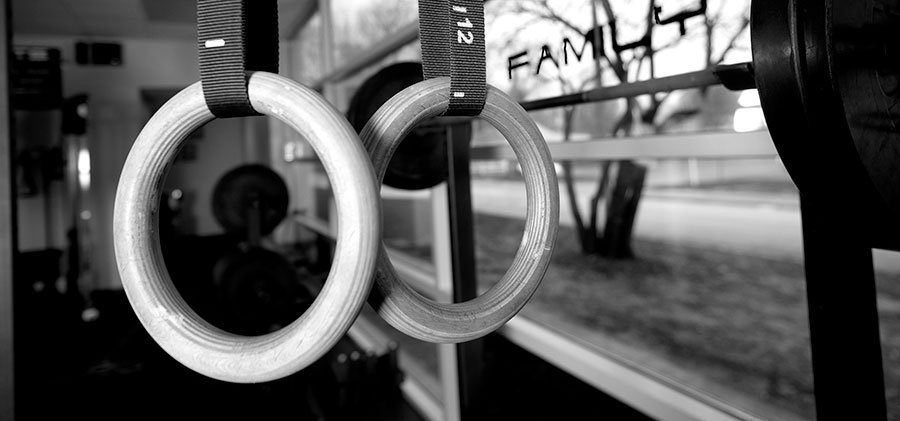 The chances of you achieving your personal training objectives using a standard, from the book, fitness regimen are so unlikely that a riverboat gambler wouldn't take the odds.
AT MARTINO TRAINING SYSTEMS
PERSONAL TRAINING MEANS
PERSONALIZED TRAINING
Because no two people are alike in need or ability.
You are unique.
And your fitness program must be as unique as you are.
Your body chemistry is not exactly like anyone else. Your nutritional needs are not either.
Your daily lifestyle makes your physical needs unique to you.
Think About It.
Why does your doctor treat you differently than the patient before you?
Because your needs are different than the patient who came before you.
Obviously you're serious about your personal fitness or you wouldn't be here.
You've tried the fitness centers. Even tried fitness books on your own.
Mostly, you've gotten tired and sweaty, but you have not gotten what you expected.

Why?
It's for one very important reason.
A "one-size-fits-all" fitness program is no better than one size fits all underwear.
THIS IS THE REASON MARTINO TRAINING SYSTEMS STANDS APART FROM ALL THE OTHER METHODS YOU'VE TRIED.
MARTINO TRAINING SYSTEMS IS
PROFESSIONAL PERSONALIZED TRAINING.
---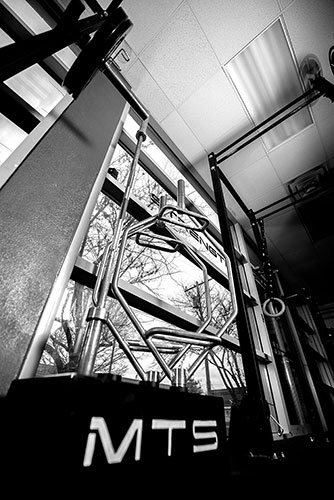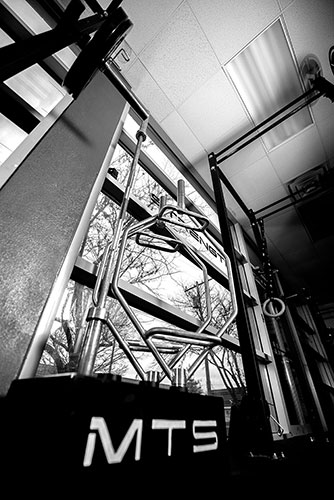 Many people think that some exercise is better than no exercise.
But that's not correct.
Do you know that there are specific ways to lift weights that will add to your strength? Yet you can do hard workouts wrong, and get very little benefit.
Do you know there is a way to do stretches and a way to not do them? And doing them the wrong way can actually do more harm than good.
Do you know there is even a right way to run? And unless you're running in the right way, you can run everyday for miles and never derive the full benefit of what running can do for your overall fitness. And you can injure yourself from stress fractures and harm knee and hip joints.
Do you know your body is an architectural framework. Your feet, ankles, knees and hips take most of the stress and weight of anything you do. Using them hard without knowing why or how can irreparably harm them.
Do you know that true fitness comes from methods that require alignment to your own specific body's action and movement? And without knowing them, you're just going through the motions. Do them right and you gain. Do them wrong and you all you get is tired and sore.
So you won't find any standardized fitness programs here.
Because there is no such thing.
AN EFFECTIVE TRAINING PROGRAM FOR YOU MUST BE
JUST AS UNIQUE AS YOU ARE.
If you understand this, and are serious about fitness, then Martino Training Systems is ready when you are to help you be the best that you can be.
Personal Training is PERSONALIZED training.
If it's not personalized for you, then it's not worth doing.
Think about it.
THE BIG DIFFERENCE IS
MARTINO TRAINING SYSTEMS IS NOT
AN ORDINARY FITNESS FACILITY
And it's why our approach succeeds where others don't.
Let's begin your own personal health and fitness together.
Please call and make an appointment with one of our professional fitness trainers.
Or, if you don't have time, just click on the "info" button and email a message to us. We'll get right back to you, to arrange your visit to our facility at your convenience.
Nutrition is an absolutely essential part of any complete training program.
Go to our section about nutrition to explore why both are equally important.