Martino Training Systems, located at 1911 South National Ave, Suite 104, is distinctively different from other fitness and training centers in the Springfield area because of our commitment to Individualized Personalized Training and Fitness. Our staff trainers are university educated and specifically trained professional. Each are certified through the National Strength and Conditioning Association, the American Council on Exercise (ACE), National Strength and Conditioning Associating (NSCA), USA Weightlifting (USAW) certified Olympic weightlifting coach, and other professional recognition not found anywhere in this region.
Intensive education and broad experience have created the Martino Fitness Philosophy – No two people have the same fitness or nutrition needs, even if they are striving for the same goal. Each individual is physically unique and requires a specifically designed training program fitted to the individual's unique physical attributes and needs.
Martino Training Systems has a risen to the top in personal training in the Springfield area by using its own personalized, progressive approach to training by incorporating yoga, Pilates, strength training, and core strength and stability into every program because these provide the foundations for all basic fitness.
You have options to a wide variety of training environments including one on one, partner, group and corporate wellness programs as well as in-home training.[/text_output]
Gym Location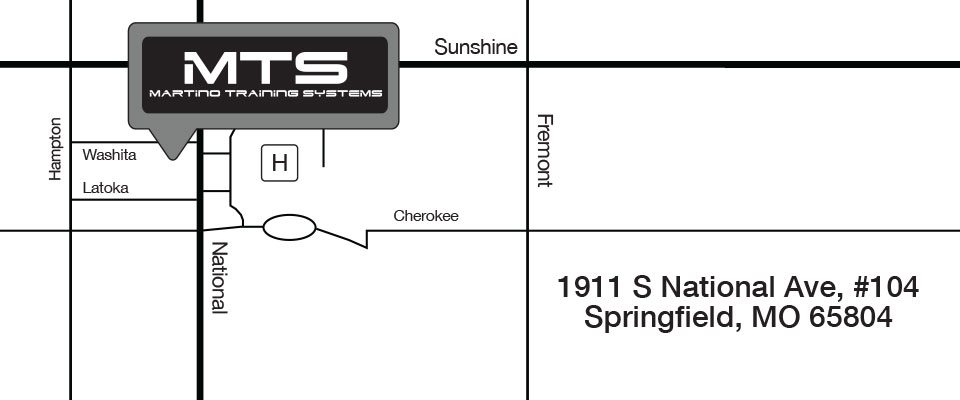 Contact Us
Martino Training Systems
Friday, December 18th, 2020 at 10:56am
Tim Moore - MTS Athlete of the Month
Congratulations to Tim Moore for being November's Athlete of the Month!!! Tim has been with us for 7 years this month! You won't see him here on Monday's, however he is solid on Tuesday through Friday!! He has dropped about 25 pounds since July and continues to make progress with fat loss.